In the end (it all comes back to you) – official music video
Posted by Webmaster on September 30, 2013 Videos | No comments
Now it's here! The new video!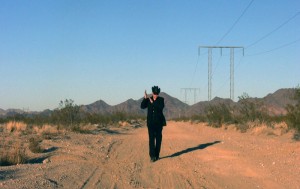 Please enjoy the fourth video from the album "Man and Machine"
The music video takes place in a desert and what seems to be the shack of a cowboy poet. The desert is Mojave, close to the border of Nevada, USA. The shack is actually in Denmark, in the music studio Techpoint, where most of the music is recorded. It was transformed into a desert shelter for the black man….